I have a few things to share today that I have done recently.
The first is a calendar page for October. I used this Becky Fleck sketch for the
Back Porch Memories November Guest Designer contest
. The sketch is for a square layout, but I made adjustments for my 8 1/2 x 11 calendar page. I used one of my new Glimmer Mist colors on this one (Raven- black ink with purple shimmer) on the orange block of paper and for the chipboard photo corner under the sticker. I didn't really like the graphic that was in the corner of the journaling block I used so I stamped and heat embossed the pumpkin to cover it up. I attached it to my layout with some foam adhesive the add a little dimension.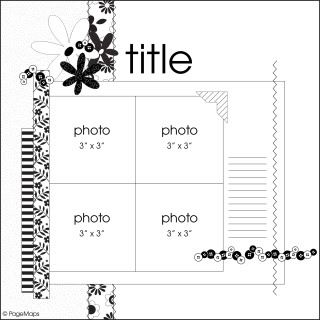 Next, I made this card for my nephew who turns 11 tomorrow. Masculine cards are a challenge and 11 year-old boys an even bigger challenge, but I decided to go with a football theme since that is what he plays. I found this week's
Sketch Saturday sketch
and thought I could easily change it to make it more masculine.
This card came together so easily, but there were a couple of changes from what I thought I was going to do along the way. The paper I used for the football is actually from the Halloween collection I used on the above layout. I saw a scrap of it and thought it would make a great football. I cut it out using my "Boys Will Be Boys" cartridge and my Cricut. For the center panel, I was going to use some grass patterned paper I used to have, but alas, it was gone. :( So I decided I would use this green cardstock and dry emboss the panel. I was going to use a different embossing folder, but when I opened my box of folders, my notebook paper one was on top and and I went, "This kind of looks like the lines on a football field!" so I used that one instead. I edged all of my papers with brown ink and then rubbed a white inkpad over the center panel to further highlight the football field feel of the embossing.
Finally, I participated in a layout tag (or Chinese Whispers as they call it) on the Creating Keepsakes forum. If you are unfamiliar with this, the person running the "tag" selects a sketch or layout as inspiration and sends it to the first person. They make a layout based on that and then send their layout to the next person and so on until everyone has had a turn. It is so fun to see how the original idea changes with each person! I also find it fun to see how another person finds inspiration in my work! You can see the full tag
here
. Here is my layout.